Almaï offers unique traditional pieces made by Colombian communities, from a very particular material: palm fibers.

Each piece has its own plant, the know-how attached to it, and the history of the families who have managed to preserve it.

La palma de Iraca in the Nariño region in the south-west of the country, bordering the Amazon, and its fine and delicate weaves. The caña flecha of the Cordoba region, on the Caribbean Sea side, and its precise and refined designs. The fique, resistant and flexible, of the regions of Antioquia, around Medellin, of Cauca around Cali and Cundinamarca around Bogotá.

From the extraction of the plant fiber, to the local and natural dyes, through the drying and weaving process, each step in the creation of Almaï products respect an ethical and sustainable process, transmitted by the craftsmen from generation to generation. A legacy that we want to continue.



PRODUCTS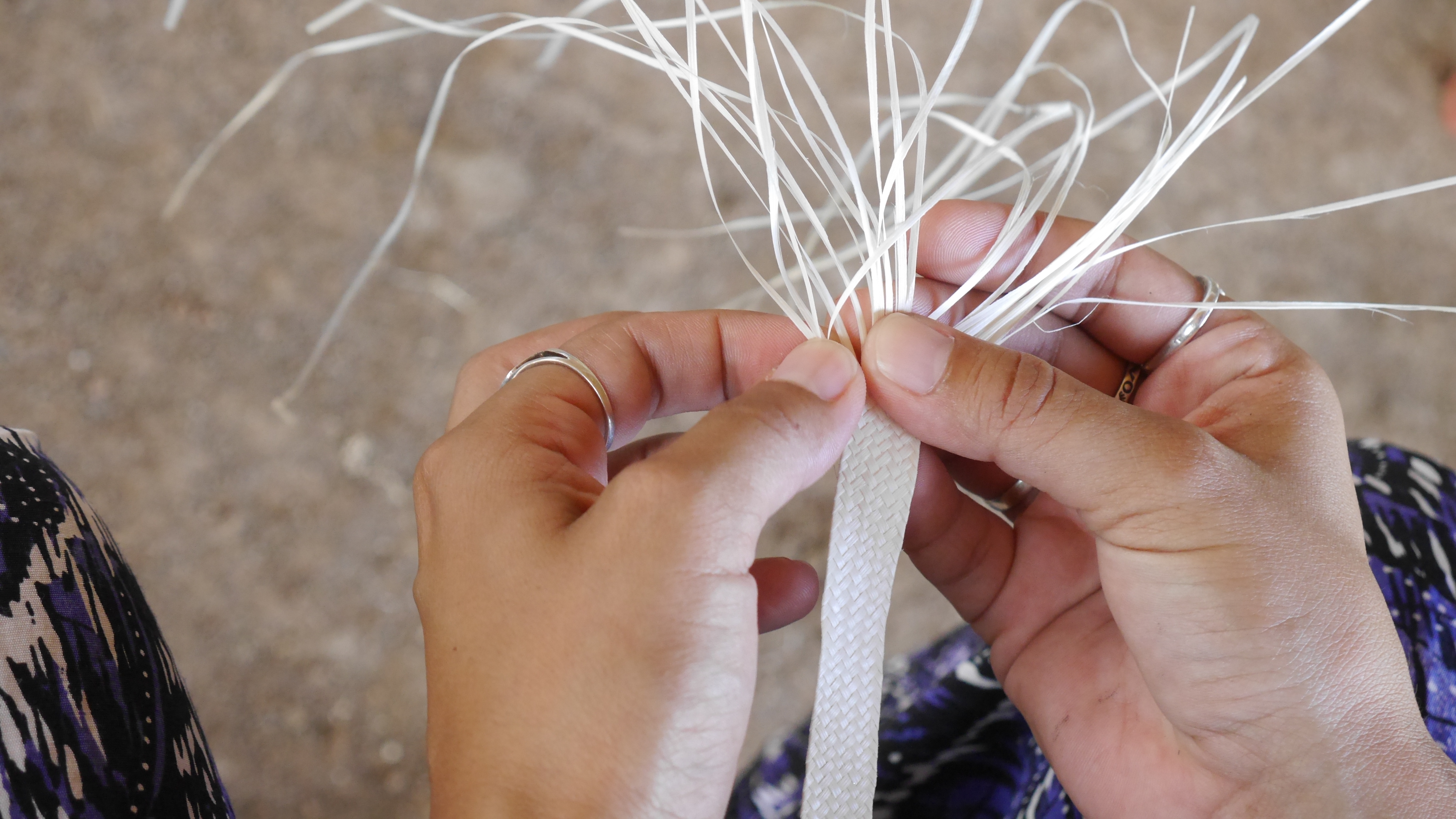 Almaï thus fulfills its mission, which is to help to preserve endangered traditional know-how. In peril despite of modern materials, easier to use but dangerous for the future of the planet, in peril also in a country where armed conflict and drug trafficking have weakened many territories, many communities, sometimes forced to move, or to move towards more lucrative activities. In danger, finally, because of the lack of interest of the younger generations and the difficulty of transmission that results from it.


By promoting this work and this way of production, by infusing a contemporary vision and future prospects, Almaï provides support to the communities that agree to work with, as a team.

The design of the products is developed in consultation between the founders and the craftsmen who transform these raw materials. Finally, Almaï works without intermediaries, in order to be able to offer very high quality objects at an affordable price, and to remunerate the craftsmen at a fair price.